4 Races...
7 Login Sessions...
Lots of Drivers...
Tons of Teams...
Touring Cars and Kit Cars all season long! Welcome to Lukeno94's GeneRally Touring Car World Cup where GeneRally drivers around the world battle it out in their touring or kit cars in a chase for a coveted title of "GRTCWC Champion" plus the trophy! Throughout four races at four different circuits in four countries with each race has qualifying and race sessions but Race of Taiwan.
There are lots of teams competing in the Team's Championship and drivers who hunt for Driver's Championship, and one of the team is none other than Team [R]GARAGE, a team led by yours truly, consisting of three drivers: Myself, resir014 (which we had previously teamed up in GRC seasons), and Bird (The German Garuda, he joined the team so that's why :lol:). Throughout four races and three qualifying sessions, I and Bird strive to produce best results for the team, while resir014 just did one qualifying and no race.
Here I will recap the full season as well as Team [R]G's progresion throughout four races.
Race of Germany - Street Circuit of Aach
The first race took place in the city course of Aach (aka Race of Germany), the qualifying session took place with all drivers try to set their best time within three laps. The #27 red Alfa Romeo driver Alonso slayed all racers with a time of 29.20", and his teammate scaramanga finished a place within Hedo from Panthers Kart Racing team with 0.77" behind him. It seems Croatia Racing Team is out for rampage there...
Bird became the front man in my team even though he qualified 10th out of 20, while resir014 is five places ahead. And guess who forgot to took his savegame that he decided to DNQ himself to avoid BOP???

Well, either not saving results or BOP doesn't make difference anyway, sans the +5s penalty...
Well... The first race goes with a bang and everyone tried to tackle this street circuit. Many drivers crashed at one section or two while they were trying to find their best line. The race is attended by 17 drivers out of 20 qualified, and resir014 is one of the absent drivers... Though I managed to drive the race and this time didn't forgot how to save the game :v
In the end Alonso and Scaramanga snatched 1-2 while Krisu from Scarlet Devil Raceworks completing the podium. I, however, finished 11th just more than eight seconds behind Haruna from the Scarlet Devil, and if I did go fast enough I'd complete Top 10 by now but well, just consider it a running joke where I either flopped the top 10 or worse, though there are times where I could get it, though most probably because another driver is penalised for something...
Bird completed the race behind the likes of Lukeno94 and Marcinho, myself included, yet his best lap was better than mine. Then again, it's all about consistency... In the end, it wasn't a sweet result for the [R]Gs as none of the drivers were in the top 10, and resir014 didn't race, but it wasn't the most bitter either...
Qualifying results
Click for full resolution. Listen to this round's commentaries for both qualifying and race. (Props to Lukeno94! :D)
Race of USA - Deserted Heat of Diamond Valley
The second round travels west to the States where drivers are challenged in the heat of the Race of USA. Though it was hot temperature-wise, I managed to score eighth in the qualifying, and the same place at the race. This gotta be the best result throughout my racing career in GR; I've never been on Top 10 before in the past, but when I did it was because one messed up his submission/settings... Ahh, GRC days...
Sadly though I am the only one driving for my team as Bird didn't race in this round despite he qualified tenth just 0,01 seconds ahead Lukeno94 and behind Marcinho. Top runners on the qualification were Hedo, Alonso, Senna, kuba, and scaramanga, with all of them scored 26,xx lap time. At this point, it's a romance of four teams between the privateer Senna, Panthers Kart, Destiny Racing*, and Croatia Racing Team.
* = Destiny Racing is
NEITHER. FREAKING. WAY
affiliated with
ZAFT or Shinn Asuka
nor is funded by them so to say :lol:.
But it was a deadly duet of Alonso and scaramanga who finished first and second respectively, cashing in big points for Croatia Racing Team while Hedo dropped to third after all the jostles between these three for the P1, though Hedo didn't lose with nothing as his time of 27,78 made him the man with the fastest lap, followed by Alonso's 27,85 and my 28,08 mark. Meanwhile it was another big gap finish as ahead me was Jim451 who was to finish fifth but got a penalty for starting from pole; he actually qualified in ..., and the rule stated that you have to start from P1-P5 grid if you're qualified in that position, and the rest is P6. This can be done via SaveGameMerger or a "Points, reversed" Starting grid setting in-game.
A little moment for my race though; it was actually done when I was home from my grandparents' house, and that I don't bring my laptop. It was very staggering for me as I had to do college matters at the time the race's login is still in effect. After I got home at evening (exactly as evening as 19:00 Jakarta Time), more bad lucks happen as I had to login using my Nokia C7-00 smartphone. With all the remaining quota I have, I went straight to the login page, but accidentally logged in for Round 3 qualifying, and didn't realize that there was a login for the second race for those who requested the Extra Time. Though using 3G connection, it was slow as hell, and I forgot my strategy of opening my mail client first for sending my files.
That being done, my race occurs and seconds later my connection (which was switched to GSM shortly after the race finishes) is unbearable, it can't open the mail client and upload my submission as fast as I could hoped. So, I was forced to send my submission by my smartphone and turns out that this IS the first case of late-submit, though Lukeno94 understood my connection thus no penalty is given to me. Good result, bad connection. Hate the connection, not the race...
Qualifying session. Click for full res
Click for full res. Commentaries for this race's qualifying and race sessions are available
Race of Spain - Bumps, Jumps, and Tricky Elevations at El Huracan
Third race of the season returned to Europe with the race taking place in Spain for a race at a track with crazy elevation changes that's El Huracan. At one glace, this race isn't my strong point because I wasn't good enough at negotiating corners here, especially that between turn seven and turn eight where there's a bump between them. Most drivers marked times between 25,xx-26,xx , and I was the one in the 26,xx, scoring 26,71 at qualifying. At training, I had 28,xx ++ which could boot me to the last of the grid if I posted this time without proper training. I just am grateful that I qualified ninth, while Bird had difficulties on the course and unfortunately started last. There are no penalties seen...
For the race, I took fought my hardest for eighth place. This leads into a battle for P8 as I fought Lukeno94 Sports's new driver NathanW. We've got into battles and we've had mistakes due to AIs' aggressiveness. For most of the time, P8 was mine, until the last lap mistake that costed me a fight against NathanW. So, Nathan wins the P8 joust and I was an "Okay" rage face. But the crash... It should be a "FFFFFFUUUU" face...
Alonso won, Hedo on podium, and boblopette scores Croatia RT another podium. No surprises.... As for the [R]Gs, our performance is subpar but it's enough to complete Top 10. I and Bird did a great job in completing the top 10 puzzle, and P8 SHOULD BE MINE IF I DIDN'T CRASH AYAYAYAYEEEE!!!!
Qualifying session. Click for full res.
Click for full res.
Commentaries for this race's qualifying and race sessions are available
Race of Taiwan - The Rage Face-imminent Final Race of Doom!!!
The final round of the season took the racers to the one and only Eastern race held in Taiwan Motorsports Park, a race course with crazy elevations, even crazier than El Huracan, and was so crazy one raged due to bad racing lines that costs him very much. And THAT was from my team, though the person in question wasn't yours truly. I was optimistic that I would score 6'22.xx" or better but due to me drifting too wide at the fourth lap that I was forced to get in the pits, thus making a pit that not only costed me my race but also my strategy.
Taiwan, to be honest, is THAT one round where, while you're jostling with the AIs, you have to tackle all those elevations in correct speeds and lines. This fourth and final race was also the only one that got the special treatment in which there was no qualifying session, but in turn everyone had to start from pole, which means perfect start and a good speed and line in the first lap are one of the main keys here. In the middle of the race, consistency and correct pit strategy would affect one's run, and lapping the AIs isn't an exception.
Had I got a run that's better than my training runs, maybe 6'21.xx" or a second slower, I could be around Lukeno94 Sports drivers (sixth or seventh, ahead of Lukeno94), yet once again my run was screwed thanks to the early accidental forced pit stop. Once again Croatia Racing Team slayed with both Alonso and scaramanga scored the same fastest laps, but Alonso has it all; consistency, speed, and whatnot. Meanwhile my teammate Bird was dumped at the last position and once again resir014 didn't make his race, but that was because he had college stuffs to be done.
Bird, No~!!!!
Click for full res. Commentary is currently not available.
In the end, everything was crystal clear, it doesn't need a description...
Even though it was already predictable due to the top runners' oft-repeating best results, my result in this competition was no thumbs-down; a ninth place finish in the standings sure gave me lemon teas with two Lukeno94 drivers tailed me just a point. Bird ended up 14th while resir014 was one of those four who don't race at all. :(
This makes a clearer picture for the Team's Championship as well; Team [R]G was the last place dweller in the standings, while we already know CRT would slay. The problem was we weren't good enough, we finished in subpar positions. Though since the competition ended, for what we are crying for?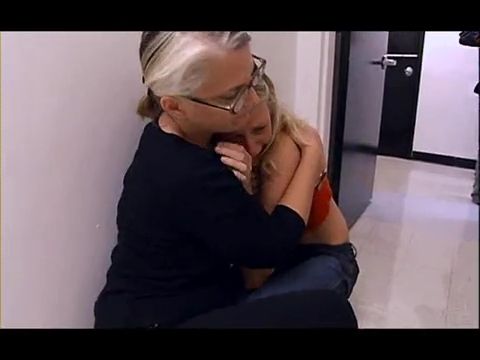 That doesn't describe us well enough...
So there you are, a great coverage of Lukeno94's competition GeneRally Touring Car World Cup! Hopefully I could start a competition of my own. But not only that because this is just one of the series I'm in right now as I am competing in two other GR compos. I just hope I could snatch Top 10 positions again... :)
~[R]